Carnsight Communications is a PR and communications consultancy based between Bristol and Bath. We create strategies and campaigns to showcase brilliant work. We help get businesses noticed by the right audience, at the right time.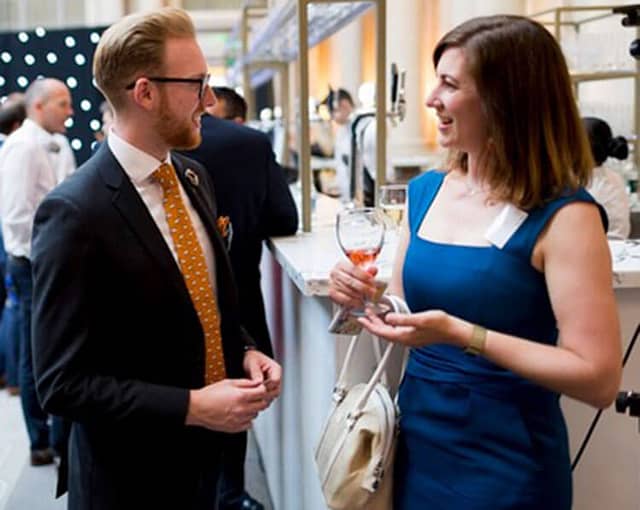 We are an experienced PR and communications consultancy with expertise in B2B and consumer communications. Our flexible, creative and accountable approach gives clients confidence in the value that genuinely good PR brings.
We have 20 years' experience pitching ideas, securing national press and specialist coverage, and take pride in our range of media contacts and relationships. We also know exactly how and when to reach new audiences.
Writing is our bread and butter. Our first step is to really get to know your tone so that copy feels authentic, whether that's for ghost-writing opinion pieces, drafting white papers or creating blogs.
Social media has an important place in our PR toolkit. We manage accounts and campaigns to keep messaging consistent, relevant and front-of-mind. Amplifying published pieces across social channels is now key.
Good story-telling is at the heart of a great award entry, so make sure yours are engaging and have a clear thread running throughout. We've written award-winning entries for business awards, local awards and tech awards, to name a few, and generally work to set fees.
Email marketing remains one of the most successful forms of content marketing. We write inspirational and entertaining editorial to deliver strong open rates, click-throughs and ROI. From creating content to curating your most interesting stories, we'll use your tone and style to make your emails stand out and can manage sends.
We know how to tell a story and best of all, we know how to help you tell your story. We can help you to showcase your fantastic work, services and products through standout case studies that highlight your business successes using clear and compelling language. It's also one less thing on your plate.
Productivity & Mental Health
Mental health in the workplace post-pandemic As it's mental health awareness week, I wanted to talk a little bit about the pandemic. I know what
Read More »
Copywriting
What is a press release? First things first, a press release is a clear, written summary of a piece of your news, aimed at journalists.
Read More »
Career
What's the difference? Though content and copywriting may sound the same, they're actually very different skills that must be learned and honed. Just like writing
Read More »
A word from our clients...
We were impressed by how quickly Carnsight immersed themselves into our agency. They proactively sought out numerous PR opportunities, and their size and flexibility really complemented our ways of working."
"Jess has shown such professionalism and expertise. She quickly grasped what was needed and enabled us to get the exposure we were looking for. I highly recommend her and the Carnsight Communications team."
I couldn't recommend Carnsight more! As a journalist, I often deal with several PR agencies on a daily basis. What sets Carnsight Communications apart is their expertise and professionalism but also being great people and fun to work with.
The team at Carnsight Communications are AMAZING! I thoroughly enjoyed working with Jess and Leigh-Ann and have felt 100% supported through-out the time they've provided their PR services. My eBook launch went very smoothly and they helped to raise a huge amount of interest through various media networks. I'd highly recommend these professional and reliable experts.